"An Illinois school district this month is having schools teach about sexual orientation and gender study, including projects and lessons for preschoolers," Fox News reported.
The curriculum is part of Evanston/Skokie School District 65's LGBTQ+ Equity Month, which is one of several special units the school features, along with Latinx Heritage Month and Black Lives Matter at School Week of Action.
From Fox News:
"Throughout the month, educators and prek-8th grade students will broaden their understanding of identity of self and others, allyship, family structures, vocabulary, gender expression, stereotypes, colors on the intersectional pride flag, and the historical contributions of LGBTQ+ people. Each grade level engages in a selection of these topics," the district said in an announcement addressed to families.

The district posted details of the lessons for each grade on its website. Preschool students will learn about the pride flag and be introduced to vocabulary words including gay, lesbian, non-binary, and queer. The concept of transgender is taught in kindergarten.

First graders learn about pronouns, including "ze," "zir," and "hir," and lesson plans include "social justice standards."

Slides for second grade classes discusses "sex assigned at birth," stating that sex is assigned by a doctor and "is different from gender identity."

By eighth grade, students are taught about "recent bills that aim to limit transgender athletes from participating in school sports," and "actions they can take about these bills."
Illinois School District to Start Teaching Students About Sexual Orientation and 'Gender identity' in Preschool, Training Older Kids to 'Take Action' Against Transgender Sports Billshttps://t.co/4fcLpl3J2R

— Cassandra MacDonald (@CassandraRules) April 28, 2022
As Timcast noted, 6th through 8th grade will be trained on how to be a LGBTQ activist.
They will learn about "recent bills that aim to limit transgender athletes from participating in school sports," and "actions they can take about these bills."

"Students will read facts and an article about recent legislation that has been proposed to limit the participation of transgender atheletes in sports. Students will discuss the big ideas from the article they read and will consider how they feel about the information and how they may take action," the lesson plan states.

On the final day, students will "take action."

"Students will take action based on what they have learned during the week. They will consider how harmful language impacts the inclusivity of a team and community and will reflect on the roles of adults and peers in creating more inclusive environments. Students and educators will have a choice whether to create an affirming locker room poster, or 'You Can Play' video," the lesson plan says.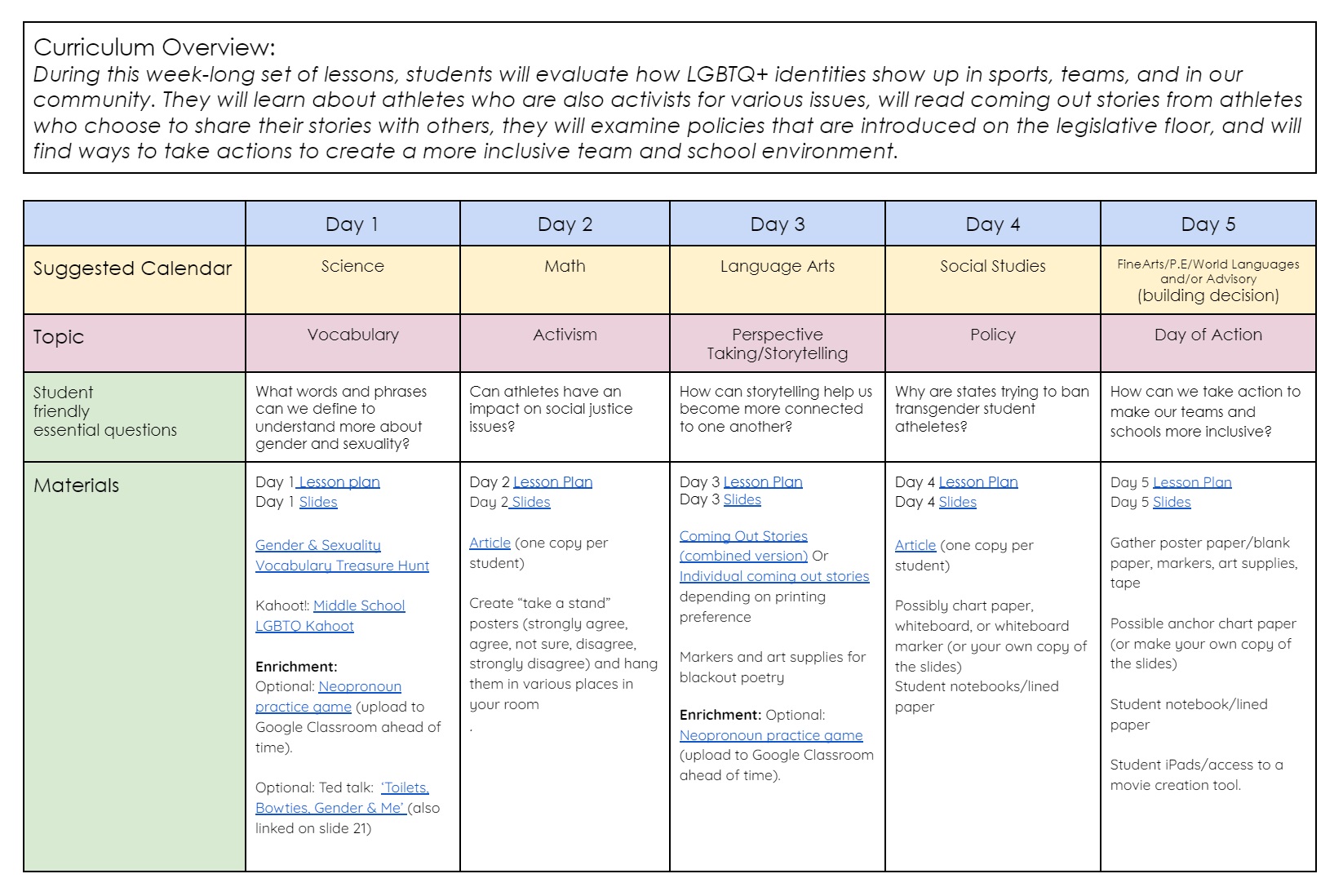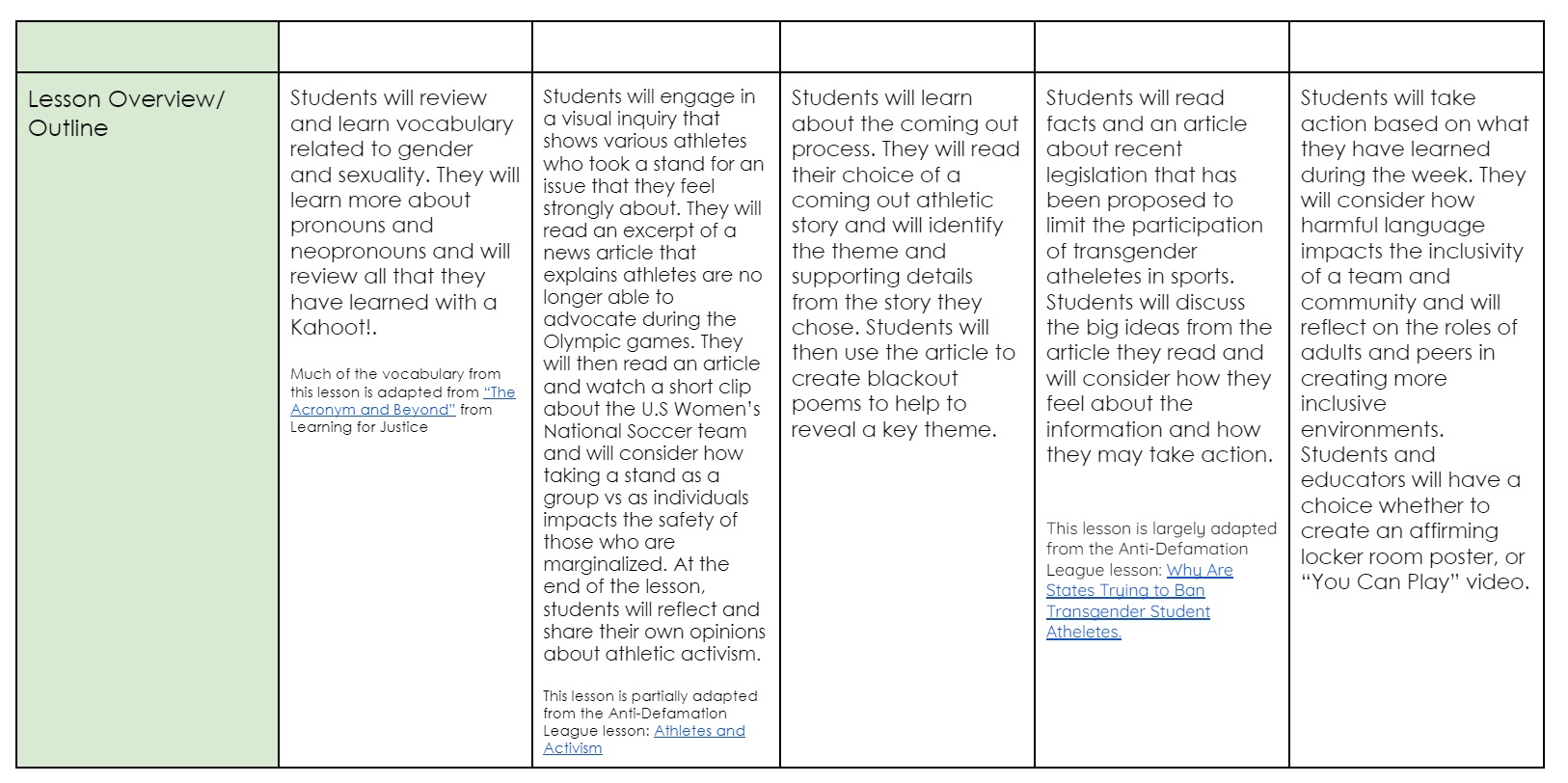 The district posted topics covered for each grade level on their website.
District Superintendent Dr. Devon Horton issued this statement about the Black Lives Matter curriculum:
Beginning next school year, the learning associated with the Black Lives Matter At School unit of study will be interwoven into our curriculum including new units in the K-8 social studies curriculum framework and will no longer be taught as a dedicated equity week. As we work through the integration of this learning across content areas, we look to expose all students to more accurate and affirming historical content that elevates marginalized people and includes the interrogation of events from multiple perspectives. Rolled out over several years, our new social studies curriculum will promote civic competence, knowledge and democratic dispositions to lead students to be engaged and active in public life.