The FDA did NOT mention heart damage to teenagers when approving the experimental Pfizer COVID-19 injections.
The FDA demanded Pfizer conduct a study on sub-clinical myocarditis. They state it is potentially 60 times more common than clinical myo. According to pfizer's own numbers, that could be as low as 1 in 17! https://t.co/nKRZvO84PA

— Daniel Horowitz (@RMConservative) April 7, 2022
Daniel Horowitz at The Blaze reported:
When it became apparent to the public earlier in 2021 that myocarditis was a known side effect of the shots, the government and the media immediately claimed the incidence rate was exceedingly low. Numerous "studies" tried to downplay the risks. One paper from Kaiser Permanente in JAMA suggested the rate was just 6.6 per million. Another JAMA study from last June found a 1 in 50,000 rate among the military (which we now know was woefully underreported). Well, thanks to ICAN's FOIA, we now have the Pfizer informed consent document (p. 5) that shows the company recognized the risk can be as high as 1 in 1,000.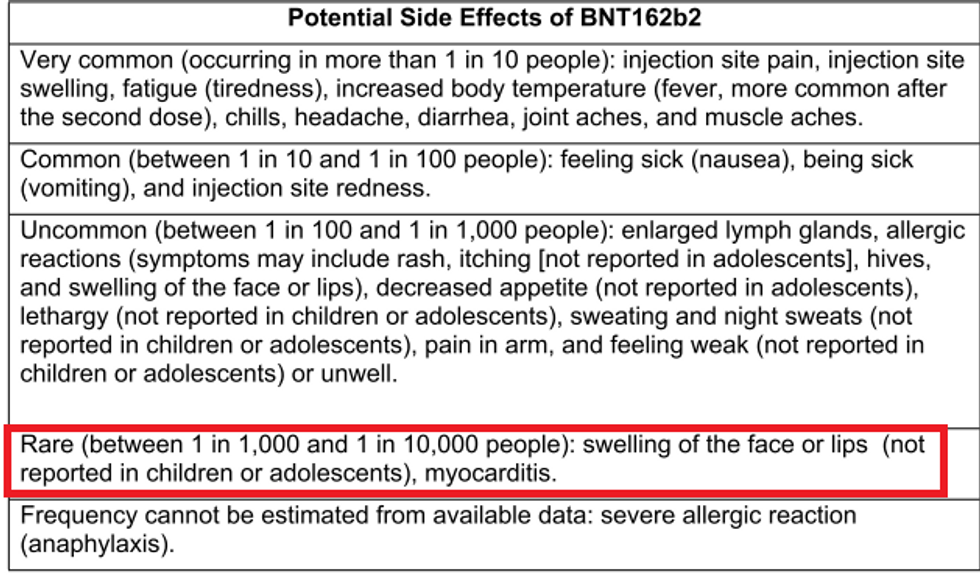 So, all of these stories suggesting that young males were more at risk for myocarditis from the virus than from the shots were bogus, and Pfizer knew it. And again, if this is the degree the company is willing to concede, imagine what the true incidence rate is.

Also, what is the degree of subclinical myocarditis? If we know about this many cases shortly after the injection, who's to say there isn't another cohort of people with heart damage that has remained subclinical so far but could come to fruition several months later? Remember, with many fewer vaccines administered in 2022, the rate of myocarditis reports to VAERS is averaging 245% higher than last year.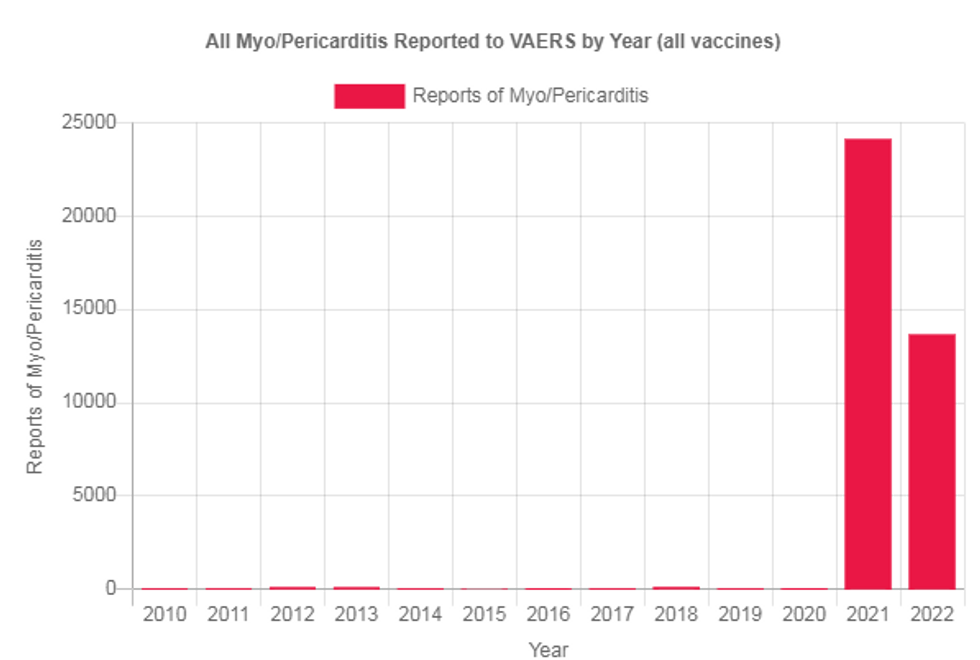 Is this the glimpse into the long-term effects of those who originally had subclinical myocarditis last year, and is this one of the reasons why so many athletes continue to drop?

The FDA has made it clear that it is flying blind on subclinical myocarditis and long-term heart damage. In the Pharmacovigilance Plan Review Addendum for Comirnaty, the FDA conceded (p. 3-4), "Incidence of subclinical myocarditis and potential long-term sequelae following COMIRNATY are unknown." However, they did note that a previous study on a smallpox vaccine "suggested an incidence of possible subclinical myocarditis (based on cardiac troponin T elevations) 60-times higher than the incidence rate of overt clinical myocarditis." That would bring down the 1 in 1,000 rate among young males to as low as 1 in 17 for subclinical ticking time bombs!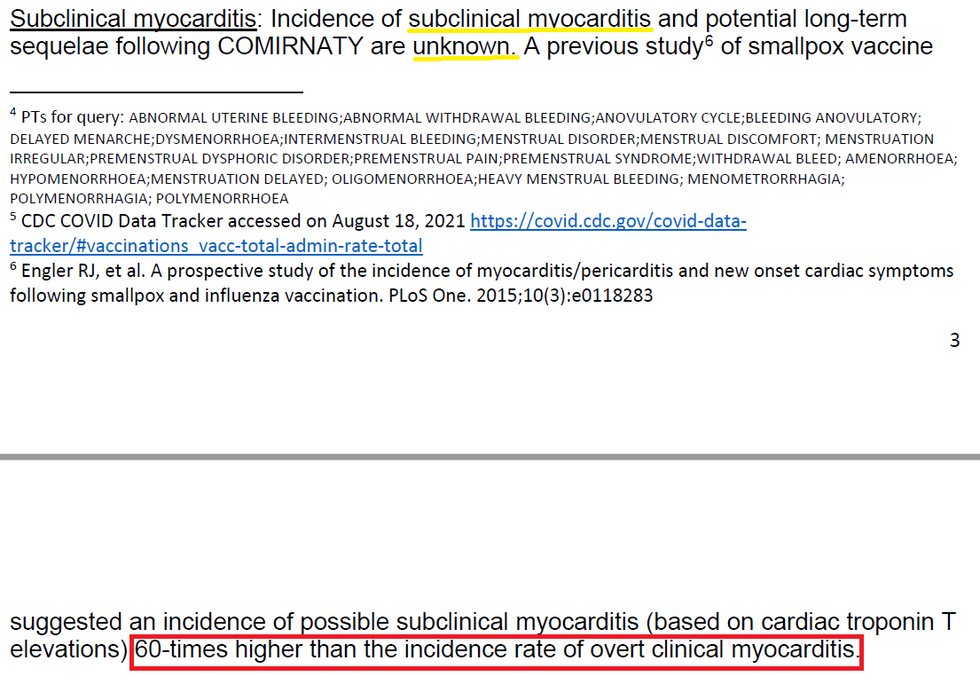 Naomi Wolf discussed these revelations on The War Room Steve Bannon.
WATCH via Rumble: