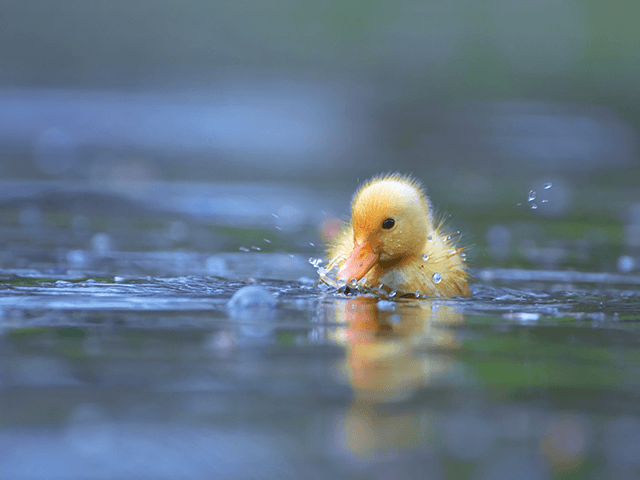 A dog in Cornelius, North Carolina, set out on an important mission at Robbins Park on Tuesday when some ducklings found themselves in a tight spot.
Charlie is a flat coat retriever who loves accomplishing tasks for his master, Queen City News reported Wednesday.
"He'll do anything you ask him to do. He'll deliver newspapers when he walks by somebody's house. Or he'll carry flowers to somebody if you ask him to do it," explained his owner, Jorge Serrano.
Flat-coated retrievers were described as tireless, trainable lake hunters who specialized in retrieving downed waterfowl, according to the American Kennel Club's (AKC) website.
"Flat-Coats were once Britain's most popular retriever, before being overtaken by Labs and Goldens, and was once called the 'Gamekeeper's Dog' because of its widespread use on the sprawling estates of the English gentry," the club said.
Video footage from last year showed the breed being presented to judges:
Meanwhile, Serrano said Charlie was always ready to help, but what he rescued from a storm drain at the park got him a lot of attention.
Neighbors watched as several ducklings fell into a drainage hole at the center of the pond and Serrano knew exactly who to ask for assistance.
"I just thought, Charlie's a pretty good guy. Maybe he could go through the pipe and get them," he commented.
Charlie immediately went into the drain and brought each duckling out one at a time while neighbors reunited them with their mother.
"It makes me really proud. I'd like to take credit for training him but really, he's just a smart guy that wants to please. And he'd do it for anybody," noted Serrano.
The following day, the hard-working Charlie went back to the scene and looked in the drain, checking for any stragglers.
In addition, the AKC characterized the flat-coated retriever as cheerful, optimistic, and good-humored.